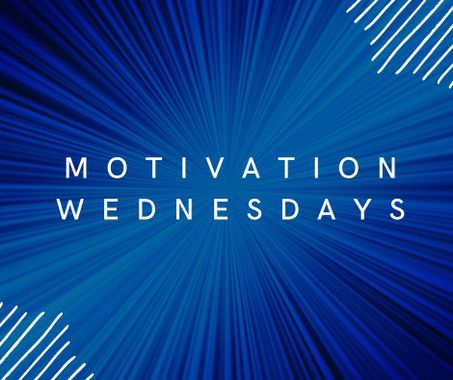 Hey everyone, welcome to 'Motivation Wednesdays,' I'm thankful for the opportunity to be able to write these blogs. The goal of these blogs is to motivate, inspire and push you to be great everyday. It's not easy to stay focused on your goals but for the next few weeks, I will be doing that. 
While it's good to talk about what keeps me going and motivated, I want to start Motivation Wednesdays by telling you the things you need to do to get to where you want to be. I know some days you don't want to do much or you're tired of your life being the same way. This is where I will post blogs that are going to hopefully help you achieve greatness. If that's what I expect from you, then you should expect it from yourself. 
With that said, I will be utilizing words from A-Z that are motivational every week. Some letters will be 2 weeks since I have more words to share with you on this motivational journey. So let's get ready for a fun ride of pushing you to be great! 
These are blogs I've spent time writing ahead of time just so you have something to read every week. For example, action, believe, compromise, dream, drive, determination and dedication are some words I'll be using in the coming weeks. 
After those blogs, I will be posting different things from week to week that keep me motivated or ways to inspire you. 
Until next week...be good everyone and go accomplish your goals!
Jamell Crouthers
 Aquarianmind