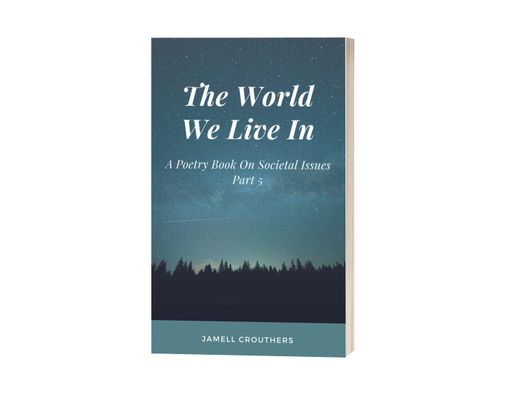 The ending of the series was a sigh of relief for me. It was the longest series I've written from a page standpoint. While I was writing Part 4 and 5 at the same time, I was at a place mentally where I had get this series completed and I can move onto newer projects. 
I knew this book would be the ending for all 19 characters so I had to make it count. Some endings will be good and some not so good. That's the realities of the world we live in. Nothing is a fairytale ending, I had absolutely no intentions on making it a Disney movie, that's for sure.
About the surprise for this book, the characters wrote heartfelt letters to important people in their lives. The kicker is some of these characters don't get responses from the people they sent letters to. You have to remember, that's part of life, rejection. Some characters get harsh responses from the important people in their lives.
This was all planned and intentionally done to bring forth the harsh realities of life. Now how these characters deal with these circumstances, it's something you'll have to find out by reading the book. 
That's my insight into the hardest series I've written to date! I hope you enjoyed reading all of this, I will be sharing more content next week on the emotional toll it took to write this series! The World We Live In Part 5 of the series is available on Bookpatch and all other bookstores!
Be good everyone and go accomplish your goals!
Jamell Crouthers
 Aquarianmind