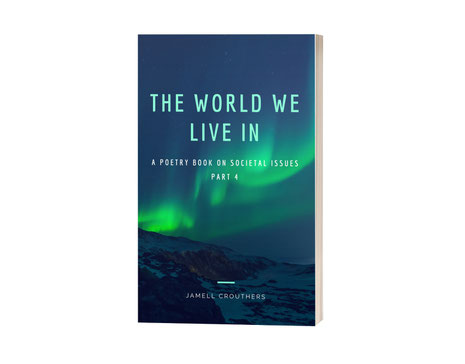 When it was time to write 'The World We Live In Part 4,' in my mind, it was, "how do I write something new, fresh and different?" All of these characters have important people in their lives whether it be their parents, kids, spouse, significant other, I wanted to incorporate them into the series. 
I took a different approach to writing Part 4 in not just having characters telling their stories and where they are mentally and emotionally in their lives, but writing letters to the people that are important to them. I wanted to bring the emotional side of these characters and the people that are important to them.
It was fun to go in a different direction with it. I thought of the idea based off of the letters I have Gary and Gary, Jr share in the Code Blue series and the letters Robert and Michael share in The Struggles and Growth series. I just had to add more emotion and feeling to these letters in this series. I had to make the letters heartfelt and I had intentions of a surprise for Part 5.
The emotional toll was at its peak with writing Part 4 but I'll discuss that at a later time. The World We Live In Part 4 is available on Bookpatch and all other bookstores!
Be good everyone and go accomplish your goals!
Jamell Crouthers
Aquarianmind