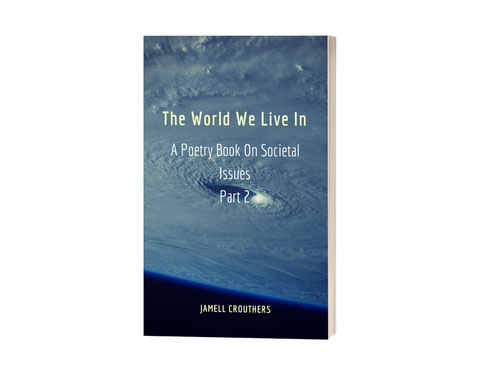 It was a long while before I sat down to plan out, 'The World We Live In Part 2' of this series and for a few reasons. One reason was because I was in between projects of Code Blue and Struggles and the other reason was, I was thinking of how I was going to continue this series.
The brainstorming session I had with starting the process of Part 2 was, "how do I write these 19 characters in this book?" There was a lot of time spent writing out the storylines for these characters. I decided to utilize more emotion and how these characters deal with their life changing, tragic events. 
An example of this is how does Heather deal with her alcoholic ways? Is she improving or spiraling downward. How does her journey continue and what is she doing to break from the demons that infiltrate her life with three young boys to raise everyday? That's what I want you all to see, the struggles we face in our lives and how we get through it collectively. 
Nothing came easy with writing Part 2, let alone the rest of this series. This book will allow you deeper into these characters' minds and allow you to see how they deal with adversity. Some people are strong and handle it well and others not quite. It's more of preparation for Part 3 and the transitional aspect of the series. 
That's my insight for The World We Live In Part 2 which is available on Bookpatch and all other bookstores. 
Be good everyone and go accomplish your goals!
Jamell Crouthers
Aquarianmind