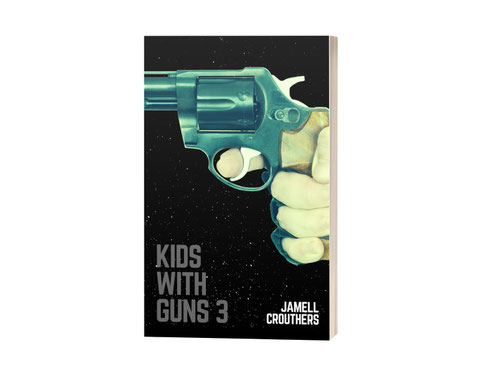 The 'Kids With Guns 3' book and trial begins for Matthew and Max and the city has been waiting a long time for this. I felt that I had to put women in powerful positions so I decided that the judge and head juror would be women. I made sure that there were women in powerful positions in Part 1 with the head doctor and surgeon. 
Establishing those women were imperative to me which allowed me to write more impactful feelings and emotions in this series. With Matthew and Max's parents starting this book again, their emotions with the upcoming trial was the stepping stone to establishing how the feel of the book would go. 
Next was how I was writing the defense attorney and prosecutor in this story. I felt that not only having them tell their experience of the biggest trial of their careers but also their previous meetings in the courtroom. There always has to be a backstory to these characters, it's what makes the story interesting and more intriguing.
Matthew and Max share their thoughts and feelings and you start to learn how they are complete opposites in their personalities. I had to write it where you can tell who's the leader and head honcho and who's the more reserved one. Normally friendships go that way where one is searching for acceptance and one who doesn't have a care for what others think of them. 
While writing this, I visualized the courtroom, the media frenzy and having the news reporter throughout the series as she learns of the truths of this case. Along with that, you're learning of her backstory to her life and how she became a news reporter. This book starts to put pieces together slowly and progressively with this case.  
The imagery of this series was so important to me and I try to provide that in every book. You'll also learn of the characters and their testimonials in court too. As always, I tend to make Part 3 of the series the transitional book and once again I provide that. 
This is definitely the book that leads to Part 4 and the eye opening things I bring to light. Next week is Part 4 insight! 
Part 3 is available on Bookpatch and all other bookstores! Be good everyone and go accomplish your goals!
Jamell Crouthers
Aquarianmind