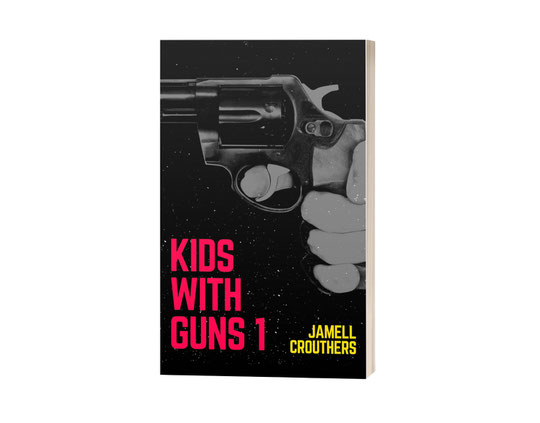 With all of the school shootings that have happened in the past 20+ years, I wanted to write a book series on Kids With Guns. I knew that there weren't many books written about them and I wanted to write it from a different perspective than what you would see on the news. 
Since I've incorporated a plethora of characters into The World We Live In series, I thought to myself, how would I write it that way and utilize it to talk about guns in America (this is why I brainstorm so much before writing my books). The perfect concept came to mind after thinking about it for a good half an hour. 
The decision was to write it from various perspectives. Students, teachers, the principal of the school, the mayor of the city, EMS workers, doctors, surgeons, detectives, police officers and so many other people that are part of the community. I definitely wanted to make it a small town, community type of book since this is where most school shootings happen in America unfortunately. 
The news always reports what they want and doesn't share everything, so I thought to myself, why not delve into what people are thinking during the shooting, after the shooting and life in the community when the dust settles. I wanted to delve deep into emotions and feelings (as I always do) but also get you to think about what's going on in America with school shootings and the saddening agendas behind them. 
My introduction to Part 1 was hard hitting and it's a student who survives the shooting and recollects the events of that day. I'm not necessarily the slow start author who will drag you through 1-2 chapters before we get to the meat of the book. I'm hard-hitting and punch you in your chest to get your attention right away. 
To date, only one book started slow and then picked up and it was the first book I ever published, The Struggles and Growth of a Man. Since then, I've tackled the social issues I want to talk about head on, right away and to suck the reader into what's going to happen next. 
There are some characters that you have to pay attention to the most and it's a matter of trying to figure out who I want you to stay fixated on. The goal is to fully entrench you in these characters and put yourself in their shoes and feel the vibe of that town and community as they were sent reeling to recover after this shooting.  
This will be a series that forces us all to have more discussion on the issues with gun control in America. It will also make people realize that we need to pay attention more to what is going on in the world and what can be done to keep violence out of schools and make government officials be held accountable for what is going on in America.
Kids With Guns 1 is available on Bookpatch and all other bookstores! Part 2 insight coming next week so be ready!
Be good everyone and go accomplish your goals!
Jamell Crouthers
Aquarianmind