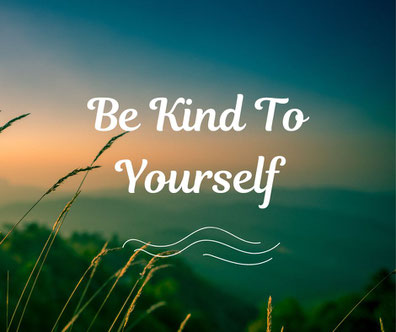 I'm very hard on myself and all of the time. I'm honestly my own worst enemy because I have high expectations of myself. But sometimes I have to take a step back and realize I have to be kind to myself. I have to take a mental break from it all, decompress and come back to the work I've been focused on.
Being kind to yourself is crucial in your success in anything you do. Putting constant pressure on yourself leads to unnecessary stress and you're not always there mentally to make rational decisions. So having a clear mind allows you to complete tasks that you need to. It's okay to want great results but being hard on yourself too much can take a toll on you mentally.
It's not easy to do this when you're on a journey to prove to yourself and others that you can do it. I'm definitely all for resting yourself and recuperating when needed. Being mentally healthy is important when you are working toward something big. 
Whether it be a short vacation to a place you've wanted to go to, spending time with family and friends, working out, watching sports or your favorite TV show, whatever it is do it for a little while and then go back to what you're working on.
Your body always needs rest, recuperate, and recharging. Those 3 Rs will be the biggest components to how successful you'll be when the time comes. When you need a break, take it, you'll thank yourself later.
Be good everyone and go accomplish your goals!
Jamell Crouthers
 Aquarianmind