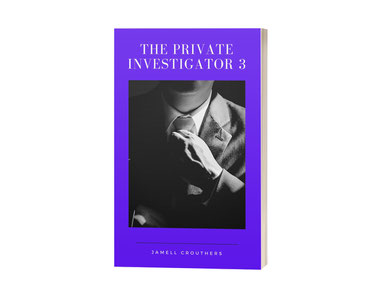 Writing, 'The Private Investigator 3' was an intense one. Prison inmates dying at the hands of corrections officers happen, it's just not reported on the national media often. We must always remember that the news doesn't report everything and it's honestly impossible but this book was necessary.
I researched past cases and was able to craft a fictional story where I can bring out some truths. I wanted to get Gary and Joe immersed in this case and investigate it to the fullest. I wrote it a certain way so the reader can fully understand that these things happen and a lot of cases need to be questioned and investigated. 
While I was writing the book, I thought about how these cases should be looked into and investigated. I had to have some controversy in the story because that's what happens in real life. There are hurdles and things investigators must get through to solve the case. 
Writing these stories is never easy but researching past cases helped me immensely in crafting this story line and then writing it in a way where it makes sense. I don't like to write things that don't sound right and the reader can't relate to it. Also, it's about making the reader think, what if this was my family member or friend, how would I want the case to be investigated? I'm always about putting myself in other people's shoes as best as possible. 
I hope this blog gave you some good insight into my mind and how I wrote this book. The Private Investigator 3 is available on B&N, iTunes, Kobo, Scribd and on The Bookpatch. Be good everyone and go accomplish your goals!
Jamell Crouthers
Aquarianmind