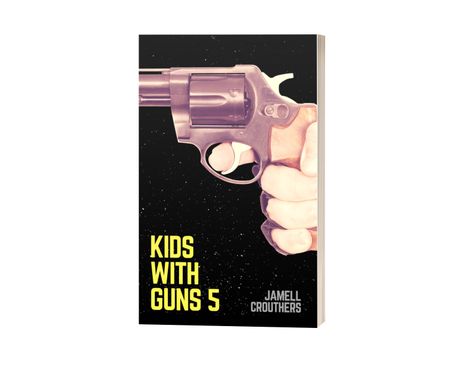 Conversations on gun control and what can be done is the ending of the series for 'Kids With Guns 5.' You get some last thoughts from Matthew and Max and some other surprises that happen to finish this series. I had to write some things that are out of the ordinary. 
There's always an element of surprise with most of my books and it's fun to do. It keeps you the reader on your toes and it makes for good storytelling. I enjoyed writing this series and bringing you a different perspective on what happens during a school shooting and after. 
While I've never experienced a school shooting, I knew the challenge would be for me to tell stories from different perspectives but also be real, raw, honest and compelling. There were a total of 26 characters throughout the five book series so just think of how many stories I had to tell and to make them believable, understandable and have an emotional impact on you the reader.
Granted this was the most characters I've written in a series (The World We Live In had 19 characters), remember not all 26 characters were in every book. Out of those 26 characters, only 7 were in every book of the series compared to all 19 characters being in every book for, "The World We Live In."
The writing I'm doing is different, it hasn't been done before and it's something I want to share with the world that there are different ways and styles to do it and hopefully this series allowed me to show you that. 
The last book of the series is available on Bookpatch and all other bookstores! That's it for this series, I hope you enjoyed reading my insight!
Be good everyone and go accomplish your goals!
Jamell Crouthers
Aquarianmind