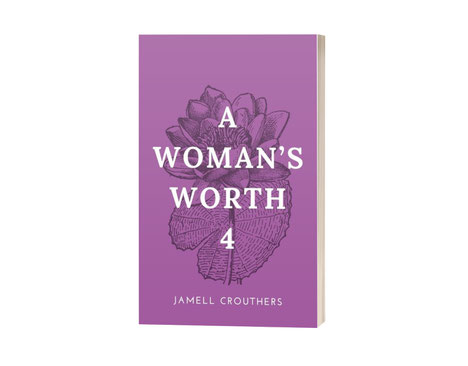 Mental health is so important I'm every aspect of our lives. With writing 'A Woman's Worth 4,' I wanted to tackle this subject with alcohol addiction. Women statistically are dealing with a higher case of alcohol addiction in today's society. I wrote a story about a character named Patricia who is a recovering alcoholic. She writes her story from childhood to the present day of healing through her pain.
Her life story is deep rooted and it was necessary to not only write about her troubled past, but how and why she got to this place where alcohol became her main escape from life. She has some childhood trauma and experiences that have caused her to make certain decisions and head down a bad path in life. 
The goal was not only to tell the story of Patricia, but to show how vulnerable someone can be, how honest she was and how much people go through in their lives. Sometimes we don't know why people fall into bad addictions, we just get the tail end of what's going on. Sometimes we need to listen to others, get their backstories, be empathetic and understanding and do what we can to help them. 
It's easy to research and write the statistics into the stories I write. It's harder to write a story where people will read it, feel something and want to do more to address it. That's the reason why I don't incorporate statistics into my stories. I feel it's the easy way out and it doesn't have as much impact as hearing or seeing a story that could very much be anyone in today's world. 
We forget the value of life and how much we should love ourselves more. Patricia's story is about plenty of other women all over the world. She's no special than the next woman who is dealing with the same internal struggles and hides it from those closest to her. The pain and experiences of her life is what caused the addiction and that's what I wanted to point out the most.
To write a story about mental health and addiction, I've done it before but I wanted to expound on it more with a complete book. The World We Live In was a brief glimpse into it with certain characters but I had to give it, it's due with this story. Hopefully you guys enjoy the book and it brings more discussion about it and how we go about addressing it. 
A Woman's Worth 4 is available on B&N, iTunes, Kobo, Scribd and The Bookpatch!
That's my blog, be good everyone and go accomplish your goals!
Jamell Crouthers
Aquarianmind