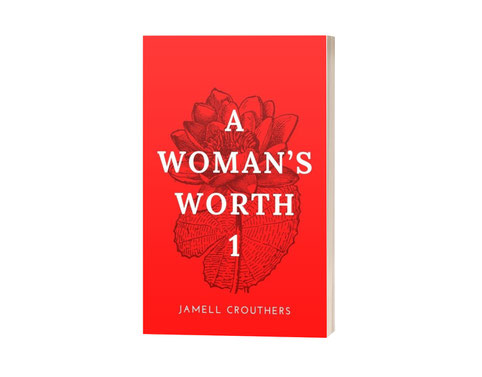 Starting a book series is always the most challenging and this was no different. With 'A Woman's Worth 1,' I'm writing about women's issues and the first topic: postpartum depression. The crazy thing is, I didn't know what it was until I started seeing it being discussed among women on social media. It wasn't until I saw this where I needed to look deeper into this. 
When I started to read different articles on postpartum depression, I realized how serious it is, how so many women deal with this and how there aren't enough outlets for these stories to be shared. It was only right that I write a story about this to bring more discussion to this. 
For me, who tries to be aware of what's going on around us to not know about this is concerning. I was disappointed in myself for not taking the time to learn about this. Domestic violence is a well-known social issue but why isn't postpartum depression isn't talked about? 
This is why I write the stories that I do and to write a fictional character's story was fulfilling for me. Brenda was someone who was so excited to be pregnant, having her first child with her husband and planning life as a mother. Then after having her newborn she starts to experience postpartum depression and it affects her mentally, physically, emotionally and spiritually. 
To write the start of this series, it was great for me. As a male author, I am proud to have written a book series that will impact women and the whole world. A Woman's Worth is available on B&N, iTunes, Kobo, Scribd and on The Bookpatch!
That's my blog for today, be good everyone and go accomplish your goals!
Jamell Crouthers
Aquarianmind