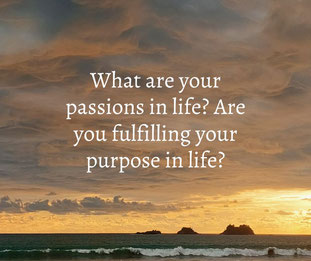 I went through some rough patches in my life trying to find my purpose. Once I found out what my purpose was, I knew I had to chase my passion. Fulfilling all that I wanted to do was all that I thought about. There was so much to prove to myself and to GOD.
Being blessed with a gift since age 13 was great and I appreciated it. I didn't appreciate it in its entirety until I became an author and blogger. When I was 3 books in, I knew at that point, I had something special brewing and it was time for me to chase this passion of mine. 
In the past, my passion was basketball and sports. I've been involved in some facet of sports since age 18. I worked in college for the men's basketball team, did some work for the women's basketball team with the conference tournament one year, worked in Intramurals while in college, and was a basketball referee for 7 years for an adult league. I also worked for the NBA twice, Major League Baseball and was a certified basketball referee for high school for one year.
My goal was to be a college basketball referee or in the NBA. The only problem was, I had a hidden talent I never took advantage of, I got certified in my mid-30s and my body was falling apart from the wear and tear of refereeing adult leagues for so many years. 
When I began storytelling and publishing books, it led to so many other opportunities for me. Writing opened up opportunities for me to record audiobooks and then I started writing blogs. Then came my podcast and then growing my website, starting my YouTube page and eventually a clothing line. 
Knowing how big of opportunities I'll have to change the world and get people to think based off of my content, that was my reason for chasing my passion. It's falling in love with the process and knowing how much you can affect people in the world. It's why I go hard for what I do everyday. 
That's my blog for today, be good everyone and go accomplish your goals!
Jamell Crouthers
Aquarianmind