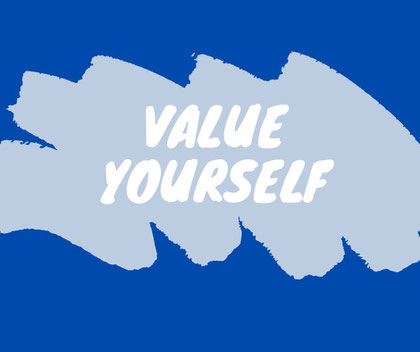 If you don't value yourself, then who else will? Do you think people are going to love and respect you as a person if you don't value yourself? Don't sell yourself short of who you are, your journey and where you're going. As much as you want to take everyone with you, the reality is, a large percentage of people can't go with you.
When you start to value yourself, you start to see your vision of where you want to be in life. Most people can't and won't see your vision either, especially if they don't have goals of their own. When you start to value yourself, your mindset changes, your goals become bigger, your mental state improves, your time has more value.
When your mind starts chugging away, you start to see things differently, you start to see people differently. When you value yourself, your time is spent on bettering yourself as a person, your relationships with others will either falter or improve exponentially. When you have the right people around you, they will start to value themselves more and you will inspire and motivate each other. Your energy will bounce off of each other so easily and fully.
This is what valuing yourself is about, this is how your journey should go. There are going to be bumps in the road, there are going to be forks in the road. This all comes down to making sure you're mentally, physically, emotionally and spiritually in a good place. It's not easy but just make sure you're in the right mindset to strive for whatever you want.
Be good everyone and go accomplish your goals!
Jamell Crouthers
Aquarianmind