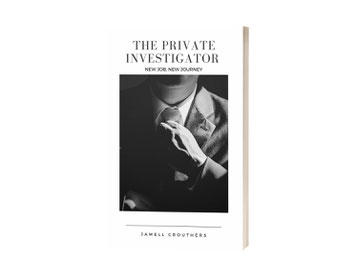 Gary is back from the Code Blue series and he's now a private investigator. I laugh at writing this blog because I already knew I was doing a new series with Gary before I finished writing Code Blue 5 (I'd read the Code Blue series before you read this series). 
Going into the start of this series, I had to make decisions on what kind of cases Gary would be working. There were a lot of ideas that came to me but some would require me to write really long books and I didn't want to do that. I wanted to write good stories that go on behind the scenes in police departments that go unnoticed and not discussed enough in today's society.
There are so many illegal activities that go on in police departments around the world. I felt that I had to expose these things and to start this series, Gary heads overseas with his new partner Joe who gives him the car keys to these big cases and let's him lead the way. I'm surely not going to give away the book but it's a big case with drugs and a club involving police officers (go to Amazon or other bookstores for the full story).
This series is important in shaping how many cases go unnoticed in police departments and government agencies around the world. There's definitely a need for these topics to be discussed and not swept under the rug. The timing of this series is surely necessary as there are still cases involving police and corruption that continues to go on.
The Private Investigator is available on Bookpatch and all other bookstores so go get your copy now!
Be good everyone and go accomplish your goals!
Jamell Crouthers
Aquarianmind