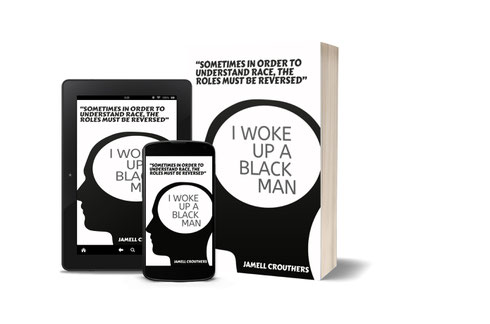 The title of this blog already says what's to come. It's the hardest book I've written to date. This is more of my standalone books. 'I Woke Up A Black Man' was the hardest book I've written and I'll explain why.
For starters, it tackled a plethora of subject matter and I had to shed light on a lot of things without overdoing it. I didn't want to oversaturate this book and I wanted to share what we as black men deal with and go through everyday. There needed to be a lot of truth in it and it had to delve into experiences I've been through and others that I know personally.
A lot of conversations happened in the past few years between my black friends and family members. I had to get myself into a certain mindset to write it. There were 32 chapters planned and I condensed it to 20 chapters. 
It took some time to write it because I wanted to make this as realistic as possible, that this could be a situation that may happen in real life. It took me giving people a few chapter excerpts for them to read and give me feedback on how the storyline sounds and feels.
Sadly, this story had to be written, this had to shine light on the atrocities of society and how this permeates through so many cities and suburbs in America. It was hard to share some of my experiences (silent racism) and things I've seen go on in the world. 
I can say it was fulfilling to finish writing this book and people received it well. It's a story, title and book cover that grabs people's attention and that's always the goal. While there were challenges to share truths and harsh realities, I know that there will be future book titles related to racism in America. 
I hope you understand how tough it was to write this book and how this story should go beyond reading or listening to it. It is about changing the narrative of how black men and women are treated not only in America but in this world. 
Be good everyone and go accomplish your goals!
Jamell Crouthers 
Aquarianmind