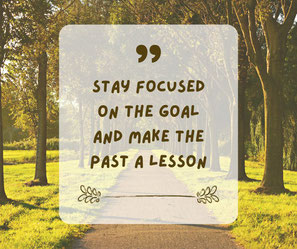 One of the hardest things when you're going through rough patches in your life is staying motivated. Sometimes our minds drift, we lose focus, we don't want to do the work necessary to achieve our goals. The one thing I can truly attest to is, I've been there and I go through it at times.
The question is, how do I stay focused? It's knowing how far I've come. It's knowing that there's so much more to achieve and so many people to inspire and motivate. It's knowing that one blog can change a person's life. One podcast can shift the landscape of someone's life. There's a book I can write that can inspire someone or get them to think deeper than what they do.
What you have to think about is whatever you're doing, how bad do you want it? Is what you're doing going to impact people down the road? How important are your goals to you? Is what you're doing getting you closer to where you want to be?
Nothing in life is smooth sailing and I'm surely not saying to work through depression, personal life issues, and any other things that come along in your life. Spend the time, get through what you're experiencing and get back to where you need to be mentally, spiritually and emotionally. 
With that said, that's my blog for today, be good everyone and go accomplish your goals!
Jamell Crouthers
Aquarianmind