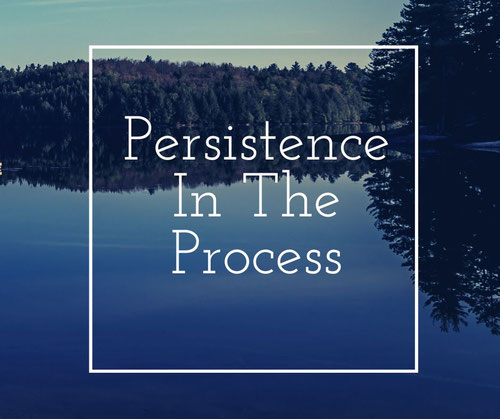 The title of this blog is so important to me because of all that I'm doing right now. I've been writing and doing so many things for a few years. The one thing I've been doing is having persistence in the process and I won't stop. There are days where I don't want to do it anymore and then I have to remind myself that I could be stuck at a desk for the next 30 years of my life. Then I get back to work and know that what I'm doing is not finished. 
If you keep going hard at your goals, you'll definitely see results. It's hard work, a grind and staying consistent in what you're doing, everything will fall into place. Nothing is going to be easy because if it was, everyone will always choose that route and there will be way more rich people in this world. 
It's time, hard work, dedication to getting better at what you're doing. I'm always working at writing better blogs, the next book, sounding better on podcasts, sounding better when I record my audiobooks. For me, it's not about being perfect but just improving each time with what I'm passionate about. It's about growth within you and no one else. 
Look at all of the people who are entrepreneurs, businessmen, business women, lawyers, doctors who strive for greatness and got to where they are. It was persistence in the process to get to where they are. It was years of planning, working, grinding, and continually doing things through trial and error. A lot of them will say it wasn't easy and they were consistent in what they were doing to get to where they are. 
The journey should be long, nothing happens quickly. So enjoy all of the ups, downs, the good, the bad, the ugly, the falls, everything. It'll give you a great story to tell when you get to the top. Remember you become successful the minute you start working toward your goals, not when you get the money for what you do.
Be good and go accomplish your goals!
Jamell Crouthers 
 Aquarianmind