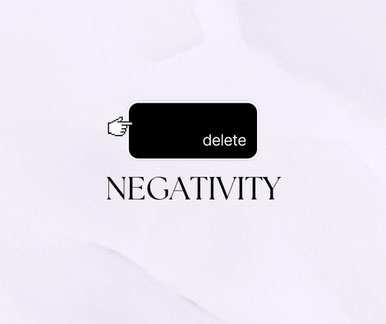 The picture for this blog explains itself, you can't live a positive life with a negative mind. Negative thoughts affect your mind and negativity will hinder you no matter what. Thinking positively that things are going to workout when it comes to your life goes a long way. It's not easy to have a positive mindset all of the time but life has a way of working out when you're thinking positively.
A lot of things can contribute to having negative thoughts in your mind. You may not be mentally strong sometimes, you might be dealing with things in your life, you might want results for what you've been working on for the longest. It can be a myriad of things that may have you in a negative mindset. But you can't let that break you and let that get to you.
There are so many negative forces in the world, people, things, environment. If you have negative people in your life, you have to distance yourself from them. If you're in a negative environment, work on being in an environment that will help you prosper and strive for greatness. The world is structured for you to be in a negative mindset so don't let anyone or anything get to you.
You are bigger and better than the negativity that goes on around you. A toxic environment can hinder your success. Rushing the process of wanting results keeps you from success also. Focus on what you can control and let the rest work out for itself.
Be good everyone and go accomplish your goals!
Jamell Crouthers
 Aquarianmind