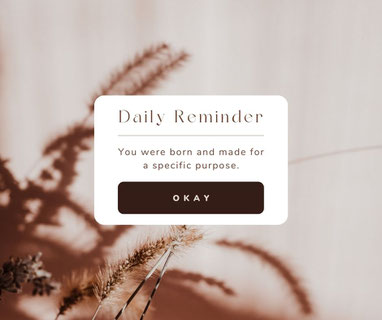 Everyday should be a life where you live with a purpose. It should be a reason for why you are doing what you are doing. If you can't find that, then it's time to reevaluate your life and start making changes. Your life shouldn't consist of existing, working, paying bills, and getting old to live off of the very limited money you were able to save up.
Your life should have substance and purpose no matter what. Finding your passion and continually doing it until you're making money full-time is what it's about. If you have a gift and talent that you should be sharing it with the world, you need to be pursuing that with every ounce of energy that you have. Will you figure out what you should be doing right away at a young age in your life? Not necessarily, everything takes time.
It wasn't until I was 32 years old where I found my purpose in life and here I am 37 doing it everyday whenever I have the free time. I'm not where I want to be yet where I can walk away from Corporate America but I know I'm going to get there. I will always give my all to this because writing is my passion, sharing insight into what's going on around us, writing motivational blogs like this is what gets my juices flowing and my mind chugging away.
Life is about finding yourself, embracing the journey and learning about people and yourself. Some of you may know what you want to do for the rest of your life in your 20s, some in your 30s, some in your 40s. The best advice I can give you all is to live your life, experience things, try things that interest you and then find a good 3-4 things that you can see yourself doing for the rest of your life.
Now I know what you're thinking, 3-4 things? Yes, that is correct because we are all multi-talented in different things and we shouldn't hinder ourselves. I write books, record my audiobooks, do podcasts, write blogs, have a YouTube channel and write screenplays. I never thought I'd be doing any of these things but here I am, embracing it and taking it all on. How do I manage all of it? By focusing on certain things and not feeling like I should be focused on all of them at once. 
I've found my purpose in life and you should too. It's not easy and depending on what your goals are, just know that it all comes in due time.
Be good and go accomplish your goals!
Jamell Crouthers
Aquarianmind