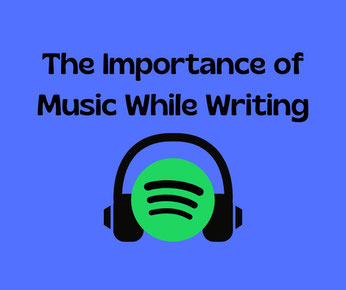 This is a very important blog for me because this is real insight into my book writing. Music is a huge component to my writing journey and without it, I don't write as many books as I have so far. Every book I've written, I listened to music to get in a zone.
Listening to music gets me relaxed and allows my mind to flow smoothly and allows me to bring out the characters I write about. In previous blogs, I talk about how I've written books listening to ambient music. I also listen to electronic and downtempo music, they all correlate in many ways. 
The genres all intertwine and I listen to various artists depending on how I'm feeling. From Kodomo to Joey Fehrenbach, Jon Hopkins, Koan, Mokhov, Miktek, Aes Dana and many others. It's a different feeling when you're listening to these artists and your mind is relaxed. There's no words in these songs that I listen to, just melodic beats, sounds and smoothness. 
Many authors utilize various ways to write and I know I'm not the first one to talk about listening to music while I write. We all have that zone we get into when we have the right music coming through our headphones or earplugs. 
For as long as I continue to write books, I will always find an artist that can get me in my element. We forget how important music is in our daily lives and I want to make sure I give it's due.
Be good everyone and go accomplish your goals!
Jamell Crouthers 
Aquarianmind