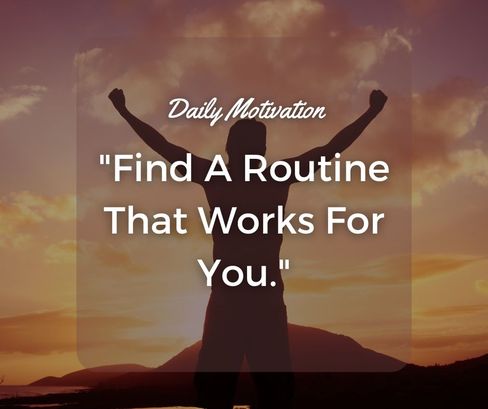 We all see entrepreneurs and people who are successful and they talk about their routines and what works for them. Some wake up as early as 4 a.m. to start their days and they sleep 6 hours a night. We're always told to wake up early and get ahead of the people who are sleeping. Well....here's what I will tell you...find a routine that works for you. Don't feel obligated to sleep less to wake up early and do work when you're not at your best.
I'm not a morning person, never have been, never will be. But I am surely a night person and I do my best work at night. It's all in what you're comfortable with and how productive you're going to be. I can never wake up at 5 a.m. and be productive in any way, shape or form which is why I've never done it from the moment I started this journey.
Now have I gone to bed at 4 a.m. and 5 a.m. sometimes because I was up all night working on things. There's nothing wrong in doing it that way. I know for when Thursday night at 9 p.m. comes, I know I have work to do from that time until 11 a.m. Monday morning. In between that time, I have errands to do, food shopping, gym and adult responsibilities but I'm always making sure I have allotted time to get things done.
If you're a morning person, go for it, wake up early and get things done. If you're a night owl, stay up late, do your work and get your rest. What matters is how you start your day and how you finish. Mental focus and sticking to what has worked for you will allow you to grow and be great.
Having a good diet, eating right, exercise, having good people around you and doing things that make you happy is what will keep you in good spirits. Routines aren't necessarily a bad thing, they help you stay organized, on point, it keeps your mind clear and it makes for a great story in your journey. I have a routine that works for me and I will continue doing it because it's what has allowed me to create so much content.
Do what makes you happy always! Be good and go accomplish your goals!
Jamell Crouthers
 Aquarianmind