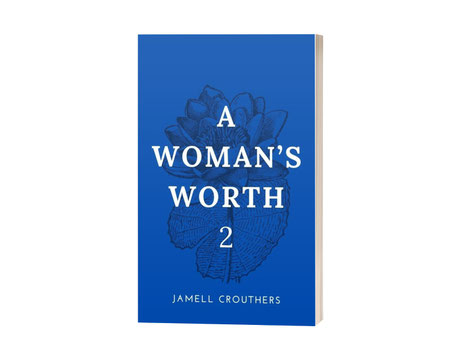 When I wrote 'A Woman's Worth 2' I knew that this was going to be an important topic of discussion: maternity leave. Through research on this topic, there are so many countries that are ahead in this realm where women get months and even up to a year worth of time off. The United States is one of the worst countries in regards to maternity leave and giving women the time off they need to care for their newborn and my goal was to share that in this story. 
Writing the story of Lisa, I wanted to go into the journey of not only her pregnancy, but also the process of maternity leave, how it works and how long she would get off. I wanted to share how hard it is for mothers to leave their children to the caretaker of someone else to go back into Corporate America while worrying about their baby. I wanted to give you the reader a glimpse of how women deal with the emotional toll of being away from their child in their most important moments in their infancy. 
I talk about the financial aspect of what it takes for a woman to decide they're not going back to their desk job so they can be there for their child. Not many families can do that in today's economy and how that plays a huge role in relationships and marriages. The majority of marriages have financial issues and it's how they end a good amount of the time. 
It wasn't an easy story to write but it surely was necessary and while I wanted to discuss leave for fathers, I didn't want to shy away from how much women lose out on their children's lives because they need to provide financially in their household in order to live comfortably. 
Hopefully, I accomplished what was necessary in sharing how much the United States government and corporations need to change their policies on maternity leave nationwide. State by state doesn't help solve the issue and that's what a lot of us don't understand. The goal of this story is to start really putting the pressure on the government to change how maternity leave is and doing our due diligence in giving women the most precious time in their lives, the time needed to be nurturing their newborn child. 
A Woman's Worth 2 is available on B&N, iTunes, Kobo, Scribd and The Bookpatch!
That's my blog for today, hope you enjoy reading this. Be good everyone and go accomplish your goals!
Jamell Crouthers
Aquarianmind