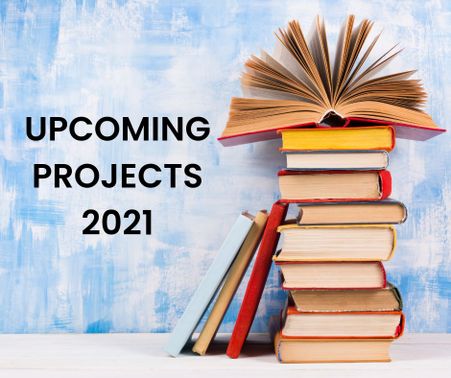 If you don't know by now, 'The Private Investigator' series will be released next year. It's the long awaited project I've been planning since I finished the 'Code Blue' series. This series is the continuation of the Code Blue series with the main character Gary. 
Gary is now a private investigator and now working on bigger cases and traveling the world. His new partner Joe is who hired him after Gary exposed all of went on, on the police force and a major DEA case he was part of. 
This series will be more intense, more characters, bigger cases and will continue to address the police corruption that goes on in different parts of the world along with here in the United States. It's surely to be an interesting series, with intense story lines to them!
As far as other projects, I will be writing some more in depth blogs, talking about more things about being an author on YouTube, some surprise projects that no one will be ready for, but I will be sure to post them on this website. 
There will be more books coming to audio format so for those who are audio listeners, I am currently working on new books which means my podcast is taking a backseat a bit but it will be well worth it. 
This will be the last blog for the year as for those who have followed me the past 4 years, I always take off the last two weeks of the year. I recharge my battery, start my next set of blogs for next year and focus on bigger projects. 
Have a great holiday everyone if you celebrate any of them and many blessings into the new year!
Be good everyone and go accomplish your goals!
Jamell Crouthers
Aquarianmind