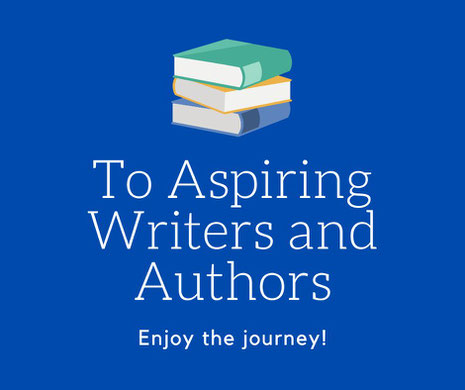 Today, I want to write a solid blog on advice to writers and aspiring authors. For starters, I want to tell you all that you can do anything you put your mind to (if you have the dedication, drive, consistency and discipline to do it). Next, I always tell writers to write what they're passionate about, not what's trending in the market right now.
What I mean by that is, don't worry about what's trending because things change all of the time. Every genre has its run (self-help, erotica, romance, etc.). Please don't get caught up in wanting to write something that will make you rich (the writing industry is very competitive).
There's also something important I want to share. You don't need to have a degree in English, Writing, Literature or any of those things to be a writer, author and creator. I have a degree in mass media communications (television production and journalism) and none of it prepared me to be the author I am right now. 
You're blessed with a gift that no teacher or professor can teach you. If you have an imagination, you're able to write a story that's believable and can make a reader think and drift away for a while, then you're surely a writer and creator. A lot of us have an ability to write and create and we don't explore who we are and what we're great at. 
Please, I ask that you write at your own pace, make sure that if you are going the self-publishing route, spend your money wisely. Canva is great with making book covers, editing and formatting are affordable on Fiverr. Book promotion, you can be creative and utilize sites and Fiverr that are reputable. 
You're surely going to face many challenges and marketing will be one of them. Marketing yourself and your book will have its share of ups and downs so don't get down on yourself. It's all a process and there are thousands of authors going through the same things. 
After you write your first book, you will feel fulfilled, happy and wanting to celebrate. Enjoy the moment, share with those you know, embrace it all. When you accomplish something this big, it's very fulfilling and it's a moment you'll always remember and be able to reflect on down the road. 
Have a plan for another book you're going to write. If you want to have longevity with your writing, continue to be innovative and creative. Have fun with it, don't put pressure on yourself, don't watch what others are doing, don't worry about other people's successes, know that your path is your own. 
Having a website and writing blogs will help readers and others to get to know you. Be creative in building your website. It's trial and error before you find something that works for you. I've had four different website platforms before I found Jimdo and for the past two years, I've had a nice, efficient website that I love. 
There are so many website platforms from Jimdo to Wix, Squarespace, be patient in the process and find what you're looking for. You want to be happy with what you have and take your time building it. For domains that are cost efficient, definitely go with Namecheap. You can pay for a domain for a year for mostly between $12-20 dollars which is very affordable. 
Your journey should be fun, fulfilling and exciting. Yes, there will be stressful times, unmotivated days but don't get down on yourself when it happens. Just know that it will pass and you'll get back to what you love. Everyday won't be perfect but if you're continually growing through your journey, you'll always be successful no matter what. 
Your success won't be how much money you make, but how many people you impact daily. That's my blog for today, thanks for reading as always, be good and go accomplish your goals!
Jamell Crouthers
Aquarianmind