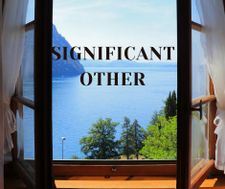 Do you ever see social media posts where it says, "Have someone by your side to get to where you want to be?" or something to that effect. Sometimes we see these posts and start to think how true it really is. Well…..it's not true at all. It's not to say that having someone is a bad thing but I haven't been in a relationship throughout my journey for the past 5 years.  
While my journey has been fulfilling, I know that if I was in a relationship, I wouldn't be where I am right now. Mental focus is big for me so when I get into a zone, I have to buckle down and be away from the world for a week to two weeks at a time. Sometimes I have days where I just randomly disappear and decide to hone in and get work done.
I'm not necessarily saying not to have someone in your life but I will say, they have to motivate and inspire you to be great. They should have goals of their own so they're not hindering what you're doing for yourself. You can't have someone that will keep you down, hinder you or prevent you from achieving greatness. 
The best advice I can give people is to know themselves, who they are and where they're trying to go. My self-awareness allowed me to continue writing, promoting and growing my brand. If you're able to handle having someone in your life and being able to go after whatever goals you may have, then go for it. Always remember, it's your journey and sometimes we do need someone to push us to be great. 
Be good everyone and go accomplish your goals!
Jamell Crouthers
Aquarianmind