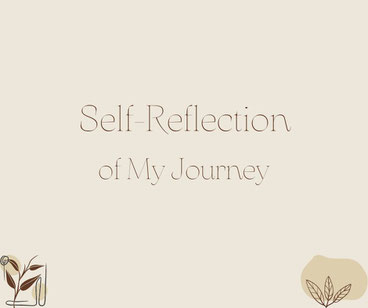 It's very rare that I take the time to reflect on my journey. I know you're asking, why not? I'm always working, thinking, planning, plotting, thinking about what's next. I'm thinking about what I can get better at and people force me to reflect on what I've accomplished.
I feel that at the end of everything, I can sit back and be amazed at all that I've done. I'm in the moment right now so it's harder for me to get caught up in what I've achieved so far. I don't feel I've accomplished that much and people are amazed at all that I've done so far. I don't get caught up in the hype of it all. It's just another day of productivity for me.
Maybe it's due to me knowing there's so much more to do. There's more blogs to write, books to create, podcasts to record, audiobooks to record, a clothing line to promote. There are so many projects I'm focused on and dedicated to. I didn't even include the social media content that I want to create. So I keep my mental focus on what's important to me and not get too high on myself. 
I'm not saying to do what I'm doing at all. Some people reflect back, smile and enjoy the moment and can get back to what else they're working on. For me, I don't want to get comfort and complacent. I want to be consistent and calculated in all that I'm working on. There's a process for me and it's keeping my eyes on the road ahead.
Self-reflection is good but don't think that's all. Remember we're blessed with talents and gifts that can last our whole lifetime. There's always new stories to tell and opportunities to inspire others. Be good everyone and go accomplish your goals!
Jamell Crouthers
Aquarianmind