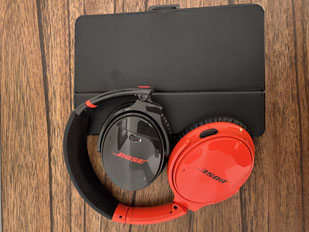 Every book I write, I always listen to music. It's important that I do because it gets me in the right state of mind and it also allows me to get into a zone. Once I'm in that zone, I can write for hours non-stop and everything just flows smoothly. 
Now to get into what I listen to when I'm writing books. I listen to a lot of ambient music so it's a relaxing, chill vibe. If you've never listened to ambient or electronic music, it's really good to calm the mind. Some electronic music has a faster tempo, it just depends on the artist. 
My list of go to artists are Joey Fehrenbach, Mokhov, Bonobo, Koan, Audioglider and a few others. There's a longer list but those are the main ones that I love. When it comes to social issues such as racism and police brutality, I go with Nas, J.Cole, Killa Kyleon (Lorraine Motel album), Kendrick Lamar and a few others. It all depends on my mood, what I'm writing about and what I'm feeling at that moment. 
Most of my books I've written, I listen to Mokhov. The music has a good feel to it, it's between uptempo and relaxing. Certain albums and songs get me in that flowing, melodic mood and I need that a lot of times. They have a good 7 albums and I listen to 5 albums in my rotation. 
The melodic sounds in my headphones get my juices flowing and that's how I write a lot of my books. For those who know, I'm very eclectic with my music so one minute I can be listening to Kendrick Lamar and the next Bassnectar and then shifting to Mokhov or Joey Fehrenbach. 
As far as my headphones go, I am a Bose guy. They're expensive but worth it for sure. I have a limited edition Star Wars pair in my favorite colors red and black and I love them. My headphones allow me to immerse myself into what I'm doing at that exact moment. 
I can bet no other author or entrepreneur shares those moments with anyone. That's what I want you guys to know. It's about sharing the journey with all of you. This is more than just books, podcasts, YouTube channel and clothing line. This is about giving you the opportunity to know me more than just the writing. 
There you have it, a look into how I write my books and the music I listen to most of the time! 
Be good everyone and go accomplish your goals!
Jamell Crouthers
Aquarianmind