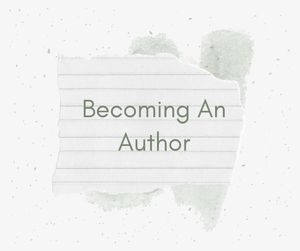 Hey everyone, welcome to 'Mondays With Melo.' I thought of this blog idea not too long ago and I felt that in order for you guys to fully get to know an author, it is only fitting that I share what goes on with me on a daily basis. My goal is to share content I'm working on, my lists of goals, projects I'm working on daily and so many other things. 
Every week, I will post my truth, my hardships, failures, thoughts and so many more things. It's going to be a fun ride getting to know me as an writer, author, podcaster and blogger.  A lot goes on in my mind and I feel that it's time I do something most authors don't do, sharing what goes on in their lives daily. I do a lot of things so there will be so much to share from staying motivated (Wednesday blogs) to book insight (Friday blogs), creation of my audio books, content on my podcast, there's a lot to share from the past few years. 
Today, I want to talk about my writing journey and how it started. A few years ago, I was working like crazy and was starting to burn out. I was working for an adult sports league in their Corporate office and I was a basketball referee for them. In a nutshell, I was the operations guy for 9 different basketball leagues throughout New York City. So I was spending 3 days a week at the Corporate office along with refereeing basketball  4 days a week. So there would be weeks I'd only get one day off and it took a toll on my body.
In between, seasons from the winter to spring, I took a trip to Los Angeles to get away from everyone and everything. I stayed in an Airbnb, saw a few friends, but spent most of my time by myself. I went to a Lakers game, saw the city, ate at different places and spent a lot of time thinking of where my life was going. I wanted to break from the monotony of everyday life and start something that I would be passionate about. 
I had been writing for years on and off and I figured why not try to write a book. In my mind, I think I'm nuts and when that thought comes, I know to go for it, so I did. I started the process of thinking what I would want to write about, my purpose and how I want to write it. I was never the guy to write traditional stories so I figured I'd write my book in a prose format, first person perspective and tackle societal issues going on in the world. 
Next came traveling back home and thinking about what societal issues do we have. Men's issues are very important to me and that's when the light bulb turn on, "The Struggles and Growth of a Man." Once I had the book title, it was time to put together a book that would impact people. The main character would be Robert and he chronicles his life and struggles. I'm not going to go too in depth with that because that will be my Friday post on "book insight."
That's my story on how this writing journey all started. Every Monday, there will be new things for me to share about my writing journey so stay tuned!
Be good everyone and go accomplish your goals!
Jamell Crouthers
Aquarianmind