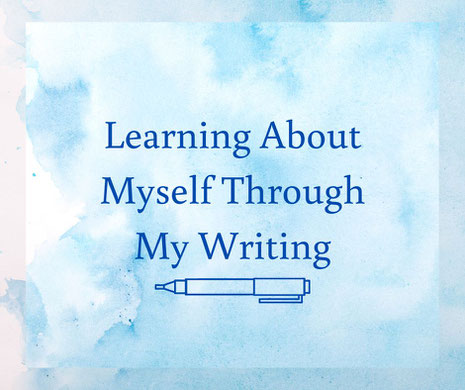 The journey of writing has been so fulfilling but I've surely learned so much about myself through my writing. I've learned that I care about so many social issues that impact and affect us in today's world. I knew I wanted to write about important things that are going on around us, but didn't know what I was capable of writing.
From writing about men's issues, mental health, women's issues, America, gun control, violence, I've been able to write and create characters that all have a little bit of me in them. A lot of characters I've created and written have surprised me and I'm thankful to GOD that he gives me the ability to write these things. 
I've been able to dig deep and write characters that are relatable to what's going on in life. Robert, who is a man in his 20s who is struggling to find himself. Brenda who becomes a mom and deals with postpartum depression. Derek who is worried the world is going to end because of what's going on everyday.
Those are just a few characters that I think of off the top of my head that I've written about. I've learned how deep my mind thinks and how I can turn an idea into a book. I've always known my mind works way differently than others. It's just I didn't think that it can turn into stories and books, audiobooks, podcasts and even a clothing line. 
I'm constantly learning, evolving, growing and challenging myself to write content that's not being discussed or talked about. Social issues are surely being written and talked about daily, but not in a way that I'm writing about. That's what becomes more fulfilling to me and I feel that my stories can impact people and can change the world.
Learning about yourself when you have a gift and talent is so much fun. Just know that years ago, I was focused on making it in sports and doing something in that field. Now, I'm an author, I am so thankful I've headed down this path because it is what I was meant to do all along. 
That's my blog for today, be good everyone and go accomplish your goals.
Jamell Crouthers
Aquarianmind