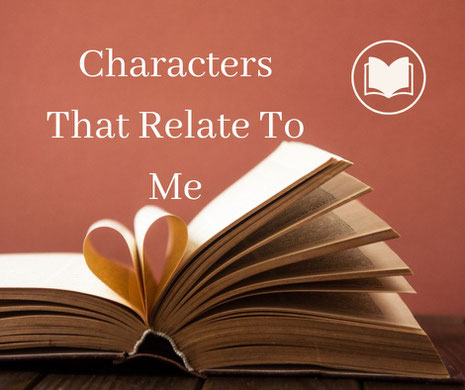 Believe it or not, there are a few characters that I've written that relate to me. Their personalities, how they think, how they carry themselves, I incorporate my personality into theirs. If you know me well and really pay attention, then you'll catch onto the characters that relate to me. Here are my five characters I can say relate to me and my personality:
Robert (The Struggles and Growth of a Man series): My first book series and start of my writing journey, Robert was a character that I held dear to my heart. When I wrote the first book, I didn't even realize he was going to be a huge component to my writing journey. 
He was someone I just knew I wanted to develop and speak on behalf of young men in today's world. A man who is trying to figure out life and it's what a lot of men deal with on a daily basis. Trying to maneuver through the trenches along with ups and downs of the world. 
Trying to fit in, understand ourselves, our journey, mistakes we make, regrets, uncertainties in our minds, confidence, all of it. A lot of Robert's thinking and ideologies relate to me so it was fitting that my biggest and favorite character to write was Robert and I'm thankful I was able to. 
Derek (The World In Ruins): Writing a standalone book of this magnitude took a lot to do and it was a risk. But when you see the world from a certain perspective that a lot of people don't, I had to write a character that cared and was empathetic to what's going on around him. 
Derek is basically a younger version of me. He's wise beyond his years (something I am), an old soul (another part of who I am) and he's concerned about where the world is going (something I think about constantly and daily). It makes more sense why I wrote a book like this and unfortunately a lot of what I wrote in my book has happened. 
Sometimes, I don't realize how much I can see into the future and what could potentially happen. I did spend a lot of time researching, observing, being engaged with people and watching truther pages in order for me to write this story of what the world could be. 
Marc (Kids With Guns series): The investigative, wanting to know what's going on aspect of Marc defines me in so many ways. I'm someone who looks into things, questions the status quo and what's really going on around us in the world. 
When a major school shooting happens and Marc gets pulled off the case, he launches an investigation of his own into what's 'really' going on. That's something I would do and it's why I incorporated that into Marc, because I want people to know there's so much that goes on behind the scenes of catastrophic events that don't get reported and told to us. 
As the series progressed, I knew Marc was becoming more and more like me. I loved writing it that way and when I reflect back on it now, it feels good to let you guys into how I wrote certain characters like me. I can say that Marc's strong personality came out toward the end of the book series (something that comes out from time to time with me). It's always a challenge to write characters that you can relate to, so I know Marc was worth writing. 
Dwight (A Man's Plight 1): The start of this series, I had to make it a focus on portrayals of men. Dwight is someone who thinks like me and how men aren't put in the best light a lot of times in the media. Especially when male celebrities are wearing dresses on television for a laugh and doing anything for fame and a dollar. 
Hollyweird is a strange place behind the scenes things that go on that don't get told to us. It's all too common for comedians to do things beyond their morals to make a dollar and be rich. Dwight is someone who is trying to change the landscape of that by writing quality content and things that are fulfilling to a person's mind.
Dwight sees it right in front of his face and he doesn't like it. As a black man in America, I see a lot of things that concern me. The media paints us to be a certain way and while there have been improvements over time, the content is all replicated and nothing new and fresh. It's why I wrote this story, it was necessary to write Dwight from a perspective of what a lot of men are thinking, but also things I think about daily. 
Evan (A Man's Plight 4): The financial burdens and stresses of what society puts on men is astronomical. It's what I went through for the majority of my work life after college. Having to figure it out and get it together. It would be over a decade before I landed a job where I make good money and can live comfortably. 
Evan is someone who is just like me and his story is very similar to mine. Some aspects of his story are different from mine but the goal was to write a story that correlates to a lot of men in today's world. Even if men are living on their own, they're all going through something and trying to keep up with what everyone else is doing. It's the struggles we think about mentally on an everyday basis. To get it right, to be accepted by others and find ourselves too. 
Men deal with so much and try to find their happiness while also making a living plus a lot of other things, none of it easy. I had my bouts of sadness and depression. I also deal with anxiety, overthinking and trying to figure out my thoughts daily. Evan is someone that a lot of men can relate to and I'm so happy I wrote this story in the Man's Plight series.
Those are my characters that relate to me. Remember, a lot of writers and authors write characters that are like them. It's part of our writing journey, to write content that readers and listeners can relate to. I hope you guys enjoyed this blog and my writing journey! 
Be good everyone and go accomplish your goals!
Jamell Crouthers
Aquarianmind