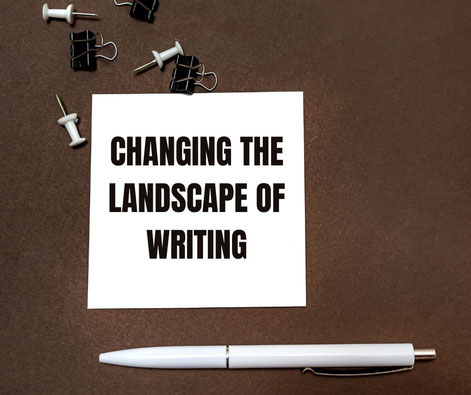 Sometimes in life, we don't realize how powerful we can be when we figure out our purpose and go after it. When I started on this writing journey, I had small goals of writing a few books and then focusing on something else. Most of the time when I start something, I'll dedicate myself to it for a while and then move on. This time, it was surely different. 
When I talk about changing the landscape of writing, it's really from a mindset of my writing style, discussing social issues from different perspectives and getting people to think. It's never about me, it's not about necessarily being right, it's more of how I look and see the world from a broader view. I craft, create and write stories that aren't typical to the average reader. 
My books aren't traditionally formatted books with quotes and characters speaking in a way where there are quotations. That's where I'm different, that's where I'm telling readers and writers, hey this is another style of writing and you can do it too. We tend to make rules with writing too much and I noticed how readers write reviews that I don't write paragraphs.
My writing isn't for the faint of heart and it's not necessarily for closed minded people, it's just the truth. My content isn't easy to read or soak in or fully understand. It's easier for people to see it on the news, emote in that moment and then move on from it because it doesn't directly affect them. That's where my stories and goals are to change that. No, we can no longer sweep things under the rug and expect things to change and get better. 
I want people to think outside the box when it comes to expressing their thoughts and how they write their stories. We've come a long way with video, audio and print, now it's time to change that with books and hopefully I start something big. Time will tell with that but look at how much the world has changed within the past two decades alone.
One thing I want to change is not always following what others do, not doing what's trendy and getting people to carve their own path. I'm thankful that I'm different and I've carved my own path. That's my blog, hope you enjoyed reading it, be good everyone and go accomplish your goals!
Jamell Crouthers
Aquarianmind