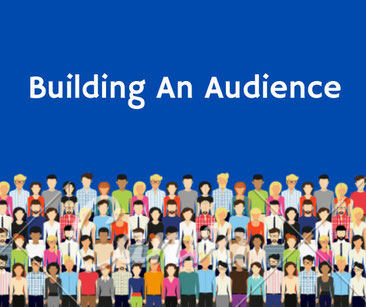 The biggest part of my writing journey has been building an audience. While this takes plenty of time, sometimes we forget that patience is a virtue. I tend to be in a rush sometimes but I've slowed down and just embraced the journey.
Social media is not the greatest outlet as a lot of people aren't on social media looking for a specific author and a book to read. It's good to have a platform so people can see an author and their content. The one thing I don't do is post my books all of the time, I try to share small aspects of my life in my stories. 
The other aspect that I share are poems that I write. A lot of my poems I share on there and Twitter from time to time so people can see the human element of me and not just me saying, "hey buy one of my books." So part of my building an audience is just me being myself but not being focused on social media.
I love writing these blogs, creating a YouTube video from time to time and definitely recording podcasts. I want people to know me and my journey and not just see social media posts all of the time. It's easy to do that, it's more challenging to create content that no one else is doing. 
There are a variety of ways to build an audience and everyone goes about it differently. I just don't want to fall into doing things the way everyone else is. I don't want to follow the trends and be redundant in how I share my content.
Down the road, I'll get to come back to this blog and be thankful I did things my way. Be good everyone and go accomplish your goals!
Jamell Crouthers
Aquarianmind