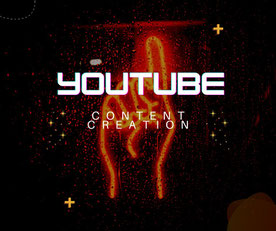 YouTube is a platform where I've been able to share a lot of my content. While it's a process to grow it the way I want, I'm sure to be precise in what I post. I want to share my writing journey along with my books and why I write the books I do.
While consistency is important, that's the one thing I have to do. It's not easy with all that I'm doing currently but if you want to grow your brand, that's the best advice I can give. Utilize YouTube and grow it slowly, don't be in a rush to get noticed, let the audience come to you.
YouTube has changed a lot in the past few years so it's a little more challenging to grow my channel and brand. With all of the advertisements, channels and guidelines, along with people's attention spans, growing it to where you want it, it takes a time. 
I enjoy the journey of sharing with the world being an author and what it takes to do it. I've been writing books for 5 years to date and I have 3 more years left in me before I shift to other projects. 
Weekly, I plan what I want to discuss on my channel. I switch it up between my books, my writing journey, what I'm working on so it doesn't become monotonous and boring. I have plans on sharing more in depth things as I grow my channel more and other projects I work on. 
The next realm of my journey on YouTube will be my clothing line, audiobooks, my day to day life and how I write these blogs you guys are reading. 
My YouTube page: www.youtube.com/jamellcrouthers.
Be good everyone and go accomplish your goals!
Jamell Crouthers
Aquarianmind