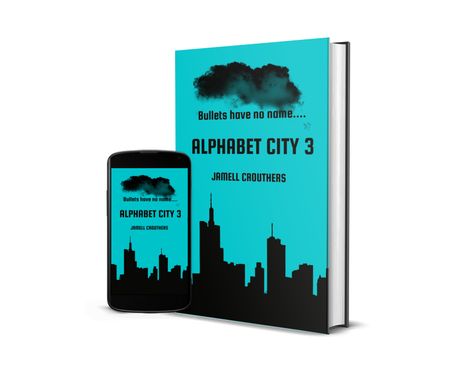 The continuation of the Alphabet City series steps into Part 3 with Ronald. He's a gang member who lives in Alphabet City and is part of the Red Gang. They're the most violent gang in Alphabet City and he talks about gang life and how it impacts his life from day to day.
He's surely an antagonist in this series and someone you'll either not like at all or you'll at least respect him for who he is as a young man. His story is not like anyone else's and he talks about gang initiation, selling drugs, protecting the drug dealers, shootings and many other things.
He loses a friend in the gang and he goes to great lengths to avenge his friend's shooting throughout his story. It's nothing to be excited about but that's the goal of this book. It's not to have you too happy about his life and you have you questioning why he lives the life he does. 
This story wasn't easy to write because it's rare that I write characters that are this mean, cold and don't have a care in the world. The language and lingo I tried to keep within reason. I also decided not to have vulgar language in the book because I want people to be able to read the story and not ruin it with bad language. 
Gang life is never understood by those on the outside looking in but I tried to explain it from a gang member's perspective. Fast money, living a certain lifestyle, not having opportunities to have a good paying job but it still doesn't excuse the illegal activities they do. 
Ronald is the first antagonist character I've written throughout a whole story in all of the books I've written. Remember Gary from Code Blue was a protagonist and an antagonist which was also a first for me to do. Ronald is someone who goes through a bad journey in his life and it takes some life changing consequences for his actions that makes him change his ways. 
Sometimes in life, it takes some drastic measures to learn some truthfully hard lessons. That's my blog, hope you enjoyed reading the insight! Alphabet City 3 is available on B&N, Apple, Kobo, Scribd and other bookstores! Paperbacks are available on The Bookpatch!
Be good everyone and go accomplish your goals!
Jamell Crouthers
Aquarianmind