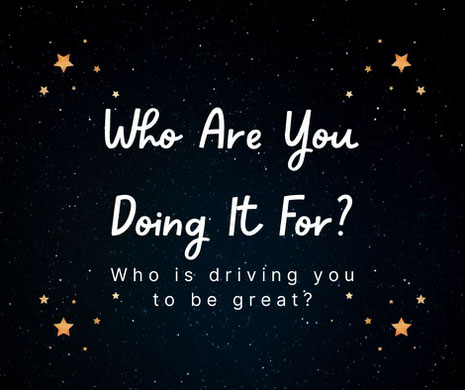 Think about the person(s) that keep you going. Think about those closest to you and who you love the most. Are those people the ones who inspire and motivate you to be great? If you have your answers to the questions I just asked then are you on this journey to greatness for them?
Who are you doing everything for? Who is your rock and keeps it together for you when you need it the most? I ask these questions because everyone needs someone on their journey. We all need someone that keeps us motivated and inspired.
When you think about people's stories of resilience and making it, everyone has a journey to talk about. What is your story going to be? Is it rising like the phoenix and becoming great? I don't know, you have to be the one who controls their narrative. That's my mantra in 2022 and going forward, controlling my narrative. 
Your success is predicated on how bad you want it. This is about being successful for those who look up to you, for those who want to see you succeed more than anything else in the world. Not the wishy washy people, not the people who are waiting to see you become successful and then want to support you.
This is a motivating blog for you to get your mind right and focus. If you're not feeling your greatest some days, think about the people who want to see you succeed. When you're not feeling like being productive, think of the important people in your life that's going to push you to be great. 
It's time to elevate yourself to great heights and work towards your success! That's my blog for today, be good everyone and go accomplish your goals!
Jamell Crouthers 
Aquarianmind