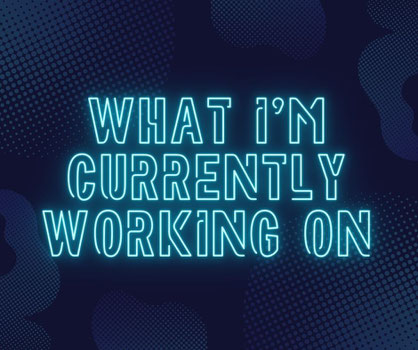 With all of my books ready for this year, I'm currently working on my biggest project...writing a 12 book series for next year. Next year, I will be publishing a 12 book series named, "A Woman's Worth." This will be a huge series that I feel will impact and shape society as a whole going forward. 
A Woman's Worth will be a series of powerful, impactful messages while addressing women's issues that go on in today's world. These books will have positive messages and will get us all collectively to think about what women deal with and go through on a daily basis. 
The one thing I don't want to do is write about bad things, negativity (I've written some tough content already) so it's time to write things that are important in today's society. The fact that I'm a man that's writing this, I know I have to get it right and I feel immense pressure writing this. 
Forget that I've written over 25 books to date as I write this blog. I've continually said that this will be the series that defines me as a writer, author, man and human being. This will be the series that will allow GOD to determine how great of a writer and storyteller I am. 
I'm not the guy that cares what the whole world thinks of my writing because the reality is my books aren't for everyone. I never started this writing journey to get awards and be famous, it was more to get people to think about life, the world, what's going on around us and to change the world in a positive way. I can't say that some of my books have achieved that, I'll admit I've written some, "punch you in your chest" content but I wouldn't write it if it wasn't the truth.
I've thought of six solid book ideas, I will surely think of the next six in the coming weeks as I will start to write this series real soon. I will buckle down, mentally focus and get to work for sure. Oh I can't share what I've thought of so far, sorry. I like to keep things under wraps until everything is done, I'm known to change things randomly. I don't want to hype up something and it doesn't workout. 
The one promise I will make is, it will be a series to remember because that's my goal when it's all said and done. Each book will be released on the 1st of each month and there will be some new apparel added to it too so stay tuned. 
Be good everyone and so accomplish your goals!
Jamell Crouthers
Aquarianmind