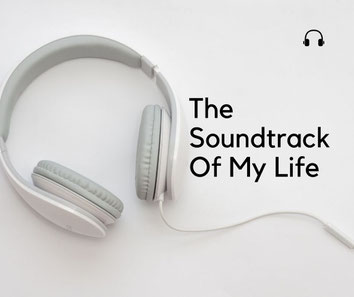 Music is the soundtrack to my life. I need music everyday in my life and it's just as important as sleep, drinking water, eating well, working out and taking a shower. After those important things, music sets the tone for my day. It's what gets me through good and bad times, traveling on airplanes, writing my books and so many more things.
There are so many songs that relate to my life, my journey and where I am currently. Some are songs that are influential, some have happiness, some songs have sadness that have allowed me to grow. A lot of songs keep me going and push me to be great in all that I do. 
I have a playlist on Spotify that personifies who I am and where I am in my life right now. It's a playlist that gets me through my workouts at the gym, while I'm bike riding and when I'm working out on the basketball court. There is also the lo-fi chill playlist along with ambient, electronic and downtempo music that I listen to. 
The soundtrack to my life is eclectic in its own form and I'm appreciative of that. I'm thankful that my taste in music varies from day to day, my mood, how I'm feeling and what I need to get me going or to slow me down and mellow me out. So what exactly is your soundtrack to your life? What songs push you to be great? What genres do you listen to the most? Do you have a playlist that is your go to daily? 
Music is life for me and for so many others, if I had only one app I can use on my phone, outside of the apps already installed in your phone, it would surely be Spotify. 
That's my thoughts for today, be good everyone and go accomplish your goals!
Jamell Crouthers
Aquarianmind