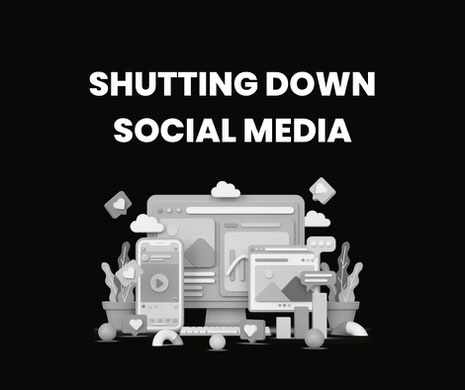 Every once in a while, I get to a place where I need a break from it all. The one thing I sacrifice is social media. I know that I don't need it and it's a drug that keeps you addicted and coming back. It's a highlight reel of people's perfectly crafted lives. 
A lot of times I know that I don't need to be there because the majority of people don't really care about me, they just care about what I'm doing and what I'm posting. So I know that it's necessary to take the necessary breaks to get out of the monotony of doing the same robotic things every single day. It allows me time to think, reflect, mentally focus and do things I should be doing in the first place. 
Social media is a great place to meet others, communicate, share thoughts, etc but it can also be a downfall of addiction, comparison to others and not knowing when to get off of it. So I just randomly sign off and stay off of it for a few weeks at a time for my own benefit and mental health. 
I can truthfully say that social media is a distraction for me and it can sidetrack me. It's good for me as an author to post my content but the reality is, most people aren't on social media looking for content such as books to buy. It's occasional that happens but that's not my intent on social media anyway.
Mental focus is how I stay consistent in all that I'm doing. It's good to shut down social media every once in a while, you should do it if you want to get back to some normalcy in your life. 
Be good everyone and so accomplish your goals!
Jamell Crouthers
Aquarianmind