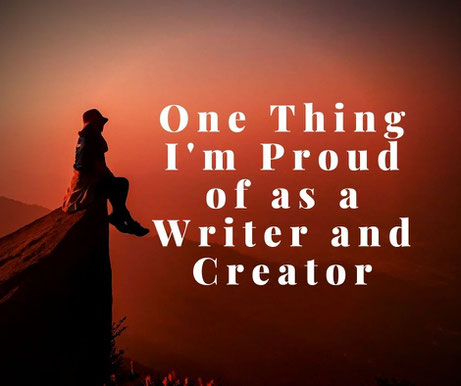 I wanted to share something about my journey as a writer. I can truthfully say that as an author, I never give up. I am persistent, driven and I am proud of myself for that. I'm not one to toot my own horn or brag about what I've accomplished.
When I have conversations with my mother, she always says that I'm always looking to see what's next. For her to be proud of me, it feels good and I know there's so much that goes into the work that I'm doing. There's so much that I do and it takes so much mental focus, being consistent and being patient on my journey.
The investments I make to garner more attention with my books, my podcasts and other things, it takes plenty of time. Some investments go well, some don't but I'm careful in what I invest into these days. I know people say the cliche "what you spend on gets you exposure." It's great that we get exposure, but the goal is to engage readers and get them to buy our books.
It's taken time for me to sit and reflect on everything I've done and accomplished. I don't spend a lot of time looking back on what I've done. I feel that I have such a long way to go on my journey. It's about not giving into the doubters or the negativity. I try my best to give writers and authors positive words of affirmation that it's a marathon and journey, not a race. 
For me, it's always about finding new ways to get attention for the content I create. It's trial and error, learning what works and what doesn't and knowing that certain things that work for others, won't necessarily work for me. 
What I can say is, don't give up on what you're passionate about. Know that, it's all a process, it's a journey, it's continuous growth, it's knowing that you will get to where you want to be. Focus on enjoying the work, the grind, the process because one day, people will want to know your story and how you achieved the greatness you're experiencing.  
That's my blog for today, be good everyone and go accomplish your goals!
Jamell Crouthers
Aquarianmind