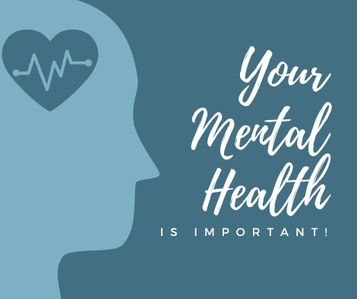 Mental health is imperative to anyone's success. No matter how far you go in life, if your mental health isn't right, you won't achieve a lot of the things you want to. I will admit any journey you're on, it takes so much commitment to your craft and the work that you do. 
There are challenges to keep your mental health intact. We go through ups and down, struggles, depression, mood swings and so many other emotions and feelings on the journey. Success comes with a lot of obstacles, struggles and battles. 
My mental health wasn't good at points in 2020 and thankfully I got the help needed with online therapy. I'm being transparent in my journey and I want people to know this. The goal is to share my ups and downs with everyone.
I want people to know that any struggles that they go through, they can get through it. I did deal with depression, uncertainty, struggle, hurt, confusion and it was clarity that I needed. My therapist was able to break down everything I was feeling and going through. 
After two months of working through everything, I started to understand myself, why I think the way I do and how much I need to think positively and control my own thoughts. Negativity can always creep into your mind at any given time. 
I spent two months getting myself right and I'm thankful that I did it. I'm thankful that I healed mentally and spiritually. There was a sense of relief, fulfillment, happiness and joy that I felt after going through therapy. Dealing with ANT (Automatic Negative Thoughts) can affect your life in so many ways and I want you all to know that your mindset affects that. 
What I'm saying is, take care of yourself and your mental well-being. Don't shy away from getting the help you need. Talk to a professional as they can help you through your mental health struggles. I strongly advocate for a therapist as they understand the human mind, environments, your past and where you are currently. 
I hope my transparency has allowed you all to see that our journeys are all different. We all go through struggles and there's always an outlet to get the help we need. Exercise, eating right, getting good sleep, being in a good environment will surely be contributing parts to your overall mental health. 
That's my blog for today, be good everyone and go accomplish your goals!
Jamell Crouthers
Aquarianmind