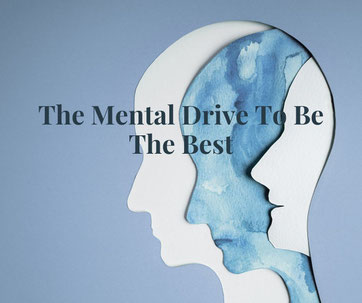 It's this drive in me, it can't be explained. I'm in competition with myself, every single day. I'm always thinking about what's next. What's the next goal to accomplish? With all that I'm working on, it's a non-stop battle to be the best at what I do. 
The accolades and awards I don't care for. It's about longevity and legacy for me. It's about impacting people, it's about changing the landscape of how stories are written and how brands are built. I'm not traditional, I don't follow the rules, I break them all. Every single one of them.
If music artists can be different in how they create, produce and record music, then I can be different in how I write my books. I can be different in how I record audio books, how I record my podcasts. How many authors are consistent in creating podcast content about their lives as a writer? How many are recording podcasts on staying motivated and how they stay motivated and inspired? 
It's about telling stories that can bring more discussion about social issues in the world. It's about carving my own path, standing out from the rest, creating an immersive experience on their website where they have access to social media content, listen to my podcast, all of my books and read my blog content on how I wrote my books. 
It's this process that goes on in my mind that I can and will be the best at what I do. It's a mindset that no one can stop me but me. I know that everything pays off when the lights shine bright and that's why I continue to have the mentality that I do. 
That's my blog, it's a deeper look inside of my mind, be good everyone and go accomplish your goals!
Jamell Crouthers
Aquarianmind