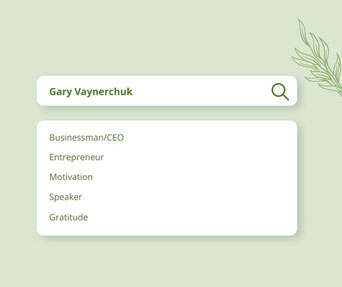 Gary Vaynerchuk always has good insight on things that are going on in the world. The one thing he always says is to go to senior homes or go speak to people who are in the later part of their lives and talk with them. He always says that they will speak their truth and share the regrets they have. Since he's done it, I got to thinking about what he said.
Now comes my story, I work in the medical field currently and I speak to all walks of life four days a week. I take in nearly 200 calls a week and I do speak to a lot of older people. For one, a lot of them are just happy to be alive still since they're dealing with health issues and other things in their lives.
I was talking to a patient on the phone, she's in her 70s and we got to talking about life, the world, world history and what I do outside of work. I told her that I'm a writer, author, blogger and podcaster. I told her I am delving into screenwriting and I have big goals of living on the west coast. She was so delighted to listen to my story, she said I'm so smart and she knows I'm going to be successful. Then she said it's good that I'm doing something that I love to do. After our conversation ended and I hung up the phone, I thought about Gary Vaynerchuk.
My mind starts thinking about what he said and how we should be living our lives and doing what we love. We should be living our truth and not living with regrets in the future. That the worst thing you can do in your life is not doing what you're passionate about, becoming old and having regrets and, "I wish," moments. That's something that I don't want to do.
The point is to start living your life for yourself, not others. Don't live for your parents, siblings, other family members, friends, coworkers or anyone else that's in your everyday life. You only hinder yourself from fulfilling your purpose in life. Some are comfortable with making 50k a year, working 9-5pm Monday thru Friday and going on 2-3 vacations a year. Then there are the creators, entrepreneurs, artists, writers, actors, actresses, and so many other walks of life that feel they have more to give to the world besides sitting at a desk.
So Gary Vaynerchuk, you are right (granted I knew it myself), I just had to experience it myself. That patient on the phone put things in perspective even after she's worked in Corporate America for a large amount of her life. Her words were inspiring and for someone like her to not even know me personally and she feels in her heart that I'll be successful, that's all I need. It's those people that I impact that matter most to me.
Be good and go accomplish your goals!
Jamell Crouthers
Aquarianmind