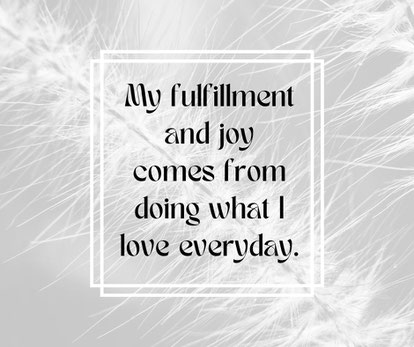 Everyday I find myself much happier and full of joy. The reason why is I get to do what I love and it's to create content. Even though I still have a full-time job, it's not too stressful and I work four days a week. An extra day off from work helps me to relax my body and also allows me to get more work done. 
As time has gone on, I've learned that whenever I complete a major project, I feel a sense of fulfillment. With each book I finish writing, there's fulfillment but also excitement. When I finish a podcast, finish writing one of these blogs, when I complete an audio book, it's all the good feelings and vibes I get.
Sometimes in life we forget to enjoy our journey and feel the joy in our hearts when we accomplish the small things. We get caught up in the big goals we accomplish and forget to enjoy and embrace the small things. I've been guilty of this and now I'm appreciating the journey way more and I'm taking the time to be in the moment. I'm also focusing on being happier with every aspect of what I'm doing. 
My fulfillment has now become a regular thing instead of occasionally. I understand and value my happiness and joy and I wanted to share my thoughts on this subject. I want you all to be fulfilled in your purpose and passion daily. No matter what you choose to do, please find the joy in your heart and know that you're impacting people and changing their lives. 
Don't lose focus on how far you've come and how many small things you accomplish that lead to you accomplishing the bigger things. Find what fulfills you and brings you joy. When you get those things, the sky's the limit and no one can stop you.
Be good everyone and go accomplish your goals!
Jamell Crouthers 
Aquarianmind