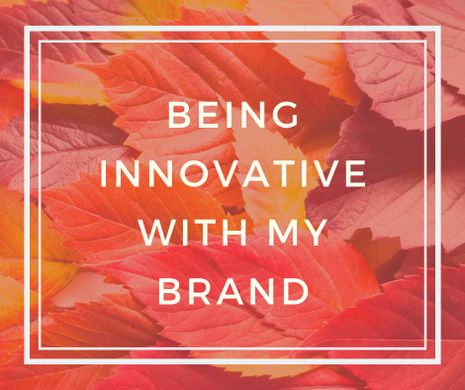 When I started my journey as a writer and author, I honestly didn't think far ahead. I was focused on writing books and not doing anything too crazy. I never thought I'd have a website with as many blogs that I do. I surely could not have guessed that I'd be able to create so much content.
Being innovative takes a lot of thinking and planning. I had to think of a way to allow you all into my process and my life but also keep things fresh and new. When I found a website that fit into what I was trying to accomplish, that was fulfilling. That's how I was able to create my blogs three days a week. I wanted to share what was on my mind but also inspire and motivate you guys too.
Next was sharing the process of how I write my books. How many authors share the process of writing their books? Not many unless they're in an interview setting where they're being asked questions. Book Insight Friday was created out of a need to talk about brainstorming, writing a book and the time it takes and how I think.
With my podcast, I became creative in turning my blogs into audio format. I'm not just sharing what I wrote in my blog but I talk about other things that I didn't write in my blog. With blogs, I like to be brief, simple and to that point. With my podcast, I'll talk a little more and I freestyle what comes to my mind which can be fun. 
Now how many authors are recording the audiobooks from print format? There are some who do it but it's a lot of work and time to complete the project. I'm thankful that I record my own audiobooks and I control the pricing and the platform I put it on. I put a lot of time into it and it's fulfilling to know that when someone listens to my audiobook, they're hearing my voice.
Lastly, my clothing line, I enjoyed the process of creating designs that are different. Sharing my creativity with positive messages that will motivate and inspire others. I have so much to give and I'll be sharing my journey with that more in the near future.
I will tell you, it's all a process and being innovative takes time. Let it come to you, let it flow, carve your own path and enjoy the journey. 
That's my blog for today, be good everyone and go accomplish your goals!
Jamell Crouthers
Aquarianmind