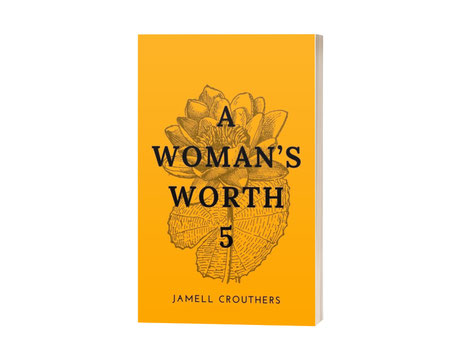 'A Woman's Worth 5' was an important book for me. Domestic violence is a subject that bothers me and I've seen it for myself in my life. I needed to write a book that focused on this but I did it in a different way. I decided to write it from a therapist's perspective where she would tell the stories of survivors of domestic violence. 
The story takes place at Sylvia's office most of the time where she is telling the stories of young women who survived domestic violence. Each story has different situations and circumstances and that was the goal. I wanted the stories to be impactful where everyone feels something and can relate to one of the characters.
There are some surprises with the main character Sylvia as I wanted to have a story of her life incorporated into the book. I wanted her life and backstory to shine through so the reader can get a feel for who she is, where she comes from and what events inspired her decision to go into the career she's currently in.
Some tough moments in writing this book were some of the story lines I brainstormed. There is one character where you'll feel her pain, anguish and sorrow. I don't want to say the character's name because then that would be giving away too much of the story but I will say, not all stories have a good ending. 
This story is important for everyone to read and I want all who read this book to take something from this. Domestic violence is a major problem and while I can write statistics, like I will continually say, the stories will always be more important that reporting and writing stats. That's my blog for today. I hope you guys take the time to read this book in the series.
A Woman's Worth 5 is available on B&N, iTunes, Kobo, Scribd and also The Bookpatch!
Be good everyone and go accomplish your goals!
Jamell Crouthers
Aquarianmind