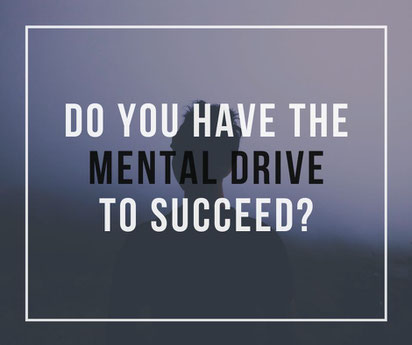 Dream. Drive. Determination. Dedication. Discipline.
The five D's that I live by everyday. And also the thought of sitting at a desk for another 30 years before I can retire and hopefully live comfortably, pray I have my health and hopefully live longer than 10 years. Yes, this goes on in my head. Every. Single. Day. That's why I live my life like everyday is going to be my last.
So I ask you the question, do you have the mental drive to succeed? My answer to about 98% of you...NOPE. I'll tell you why.
1. You constantly make excuses as to why you're not working toward your goals.
2. You think you don't have enough time in your day to do things (in reality you do, you don't realize how much time you bullshit in your day).
3. You're not focused enough to buckle down and get work done (you'd rather sit on your ass and do nothing or be out with your friends).
4. You're not willing to sacrifice certain things to accomplish your goals (going out with family and friends, social media, binge watching television shows, playing games, whatever you choose to do in your spare time).
5. You're not willing to lose sleep sometimes to get things done (you'd rather sleep in or go to bed early instead of staying up that extra hour).
Those are my top 5 reasons why you don't have the mental drive to succeed. For me, it's either you have it or you don't. There are no grey areas when it comes to working toward something bigger than you. If your goals don't scare you, you might want to make bigger goals.
Life is a mental game, once you realize that and understand that, you'll go a long way. No you're not going to wake up everyday motivated, inspired, determined and mentally strong, that's not something expected of you all of the time. But what you can have is the drive to get something done in your day that will benefit you in the future.
So what is your mental drive? It's time to think about that and figure that out.
Be good and go accomplish your goals!
Jamell Crouthers
Aquarianmind